Train for Success with Diane Bergeron
Looking to develop leaders within your organization to be forever leaders?
Have Diane Bergeron speak at your next event!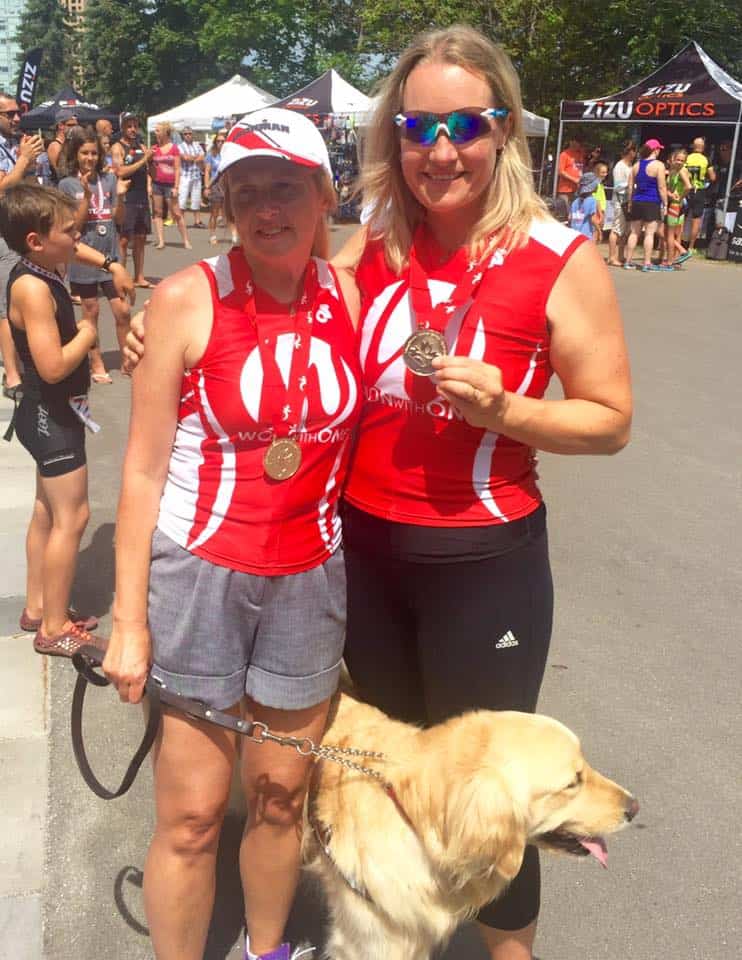 Diane is a dynamic and motivational speaker who will teach your team Endurance Leadership – Leading for the long run!
Using her experiences as a blind athlete training for and completing a full Ironman competition, Diane will show your team how to develop and maintain leadership skills through continuous practice and training.
Diane's Leadership Practices Include:
Communication
Teamwork
Goal setting
Collaboration
Feedback
Resiliency
Benefit of failure
Using humor to overcome barriers to success
Endurance

For more information about Diane's presentations or to inquire about booking Diane to speak at your event or conference, connect with us.
Sign Up for Our Monthly Mailout
"We had the privilege of having Diane speak at our team meeting (around 20 individuals) in January. Dianne's session with us was tremendous. She spoke with our team passionately about setting stretch goals, striving for those goals, building resiliency and reframing failure. I was moved by Diane's ability to connect with our team on an emotional level. Through her personal story Diane brought us through highs and lows and showed us the importance of framing, perspective and laughter. Diane has the ability to create an electric energy in the room that will leave your team motivated and inspired."
"As a professional sales coach, I pride myself on motivating others to be the best they can be. As I listened to Diane Bergeron, I had goose-bumps as she spoke of her determination and challenges. Diane's story was not only motivating and inspirational, it was real and touching. Diane speaks from the heart and that's exactly where you feel her impact! Diane and her IronMan partner Kory McDonald brought me to tears – I sat in the audience of over 400 people, felt the passion and clapped loudly as they received a standing ovation! I was honored to have had the opportunity to hear Dians story, to gain from her experiences and to cheer her on as she continues to aim for huge accomplishments."
"I was truly moved by Diane's talk and she inspired me so much that I right away called my kids to tell them about her after we saw he amazing presentation. Hearing her speak reminded me of how important it was to have a  defined sense of purpose behind one's goals. She was able to overcome her obstacles, with the help of those around her, and endure all she did, because she had that driving force inside of her, and that propelled her to to strive to accomplish what she knew she had it in her to do- all because she had the most important thing of all: purpose."